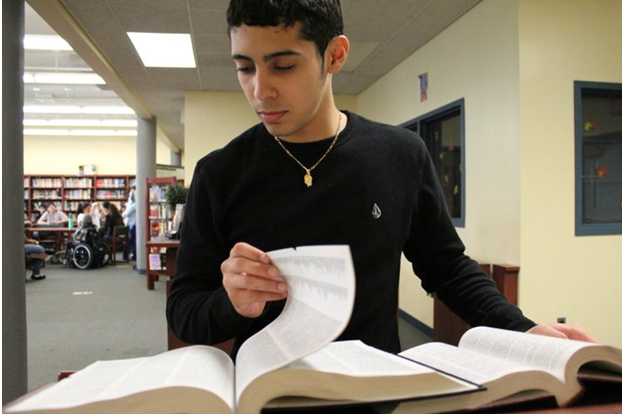 Juan Carlos Rivera is a Riis Academy participant who graduated in June 2012 from Information Technology High School. During his time here, he maintained a GPA of over 3.5 and was Student Body President.
Juan accredits Riis Academy for his early success.  "The Riis Academy was able to accommodate a request made by my peers and I to help us prepare for our SAT examination.  Most of us who attended their SAT prep course received admission at acclaimed colleges such as Syracuse, SUNY Buffalo, Baruch, Queens College, and more."
Juan strongly believes that his city has invaluable resources for high schoolers, something he finds most students don't take advantage of.  "The lack of exposure to our own city is a challenge faced by NYC high school students.  Students are not aware of the endless possibilities NYC has to offer.  For instance, NYC is the center of the financial and performing arts world, however the average HS student has never been to Wall Street nor known its significance; neither have they attended a vivacious Broadway show.  There should be more programs to introduce students to the variety of careers available in NYC.  I have been fortunate enough to be exposed to various career sectors during my last year of HS through the Riis Academy.  This made it easier for me to decide on which field I wanted to enter into."
Upon graduation, Juan started interning with Councilman Jimmy Van Bramer.  He assisted him in all constituent matters and participated in various community service projects such as planting trees in Queensbridge.  He also assisted Jet Blue with moving their headquarters from Forest Hills to Long Island City.  Juan has been continuing to work for the councilman and finds his professional experiences rewarding.
In September, Juan Carlos started attending classes at Baruch College as a Finance major.  His passion for a career in financial investment led him to a membership with Alpha, an organization in which professionals from highly acclaimed firms serve as mentors to finance students.  Some of the professional services networks that participate are:  Goldman Sachs, JP Morgan, KPMG, Morgan Stanley, Deloitte Touche, Ernst & Young, BlackRock among others.  Juan will intern with one of the stated companies over the summer with the goal of working as a full time employee upon receiving his Bachelor's degree.
So what does the future hold for Juan? "I hope to find a full time job in the corporate world, leave after several years to start up my own company, and hopefully travel the world."
Juan Carlos is definitely one of the most responsible, charismatic and mature participants of the Riis Academy.  Success for him is virtually inevitable: we wish him the best of luck in all of his future endeavors!
---
Youth Services Contact: