Administration
Christopher Hanway
Executive Director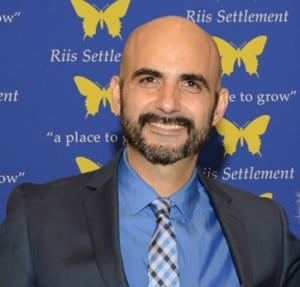 Before taking the role as Executive Director in August 2013, Christopher Hanway oversaw Riis Settlement's fund development and marketing strategy and implementation. He began his career at Riis Settlement as grants manager and has been development director since September 2010. He has more than 11 years of fundraising experience, most notably at New York Weill Cornell Medical Center/New York-Presbyterian Hospital. A graduate of Hunter College CUNY, Mr. Hanway holds a Masters of Public Administration at Baruch College's Executive MPA program.
Carol Nurse
Fiscal Officer
Carol Nurse has nearly three decades experience in non-profit accounting, finance and fiscal management. After working for 10 years in the non-profit sector, Ms. Nurse joined Riis Settlement in 1993 to manage an organizational budget of $600,050. Today, with an organizational budget over $4 million, she provides leadership in accounting, financial reporting, budgeting, human resources and internal operations. Ms. Nurse holds a bachelor's degree in accounting from Brooklyn College.
Nicole Kay
Senior Director of Programs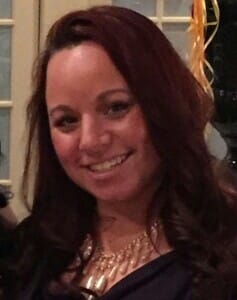 Nicole joins Jacob A. Riis Neighborhood Settlement as the Senior Director of Programs. Inspired by a quote from Mahatma Gandhi which reads "Be the change you wish to see in this world", Nicole has committed herself to a life of service. For nearly a decade, Nicole has been working to enrich the lives of youth, families, and communities at large. Prior to joining Riis, Nicole worked to help children and families involved in the foster care system, provided counseling to youth who were incarcerated, directed multiple afterschool programs and summer camps, and ran and operated a career preparation and internship program for disconnected youth.  She is also a former board member of the Historic Tappen Park Community Partnership and served as their Director of Education and Family Programming. Most recently, Nicole was responsible for standardizing and enhancing the quality of programs, systems, and services at The Boys' Club of New York, a youth development organization that serves Manhattan and Queens.
Amanda McEnery
Director of Development and Communications 
Amanda joined Riis Settlement as Development and Communications Associate in 2014. In that role, she collaborated closely with the Director of Development, Executive Director, and program staff on all areas of grant proposals, external communications and marketing. Prior to joining Riis Settlement, she worked at Koszyn and Co., a consulting firm for non-profit organizations. She has also served as a constituent services intern for former Queens Councilman Eric Gioia. Amanda is committed to doing work that has a positive impact on society and is proud to be a member of the Riis Settlement team. She holds a B.A. in ethnicity and race studies with concentrations in latino studies and comparative ethnic studies from Columbia University.
Prospero Herrera
Program Evaluation Specialist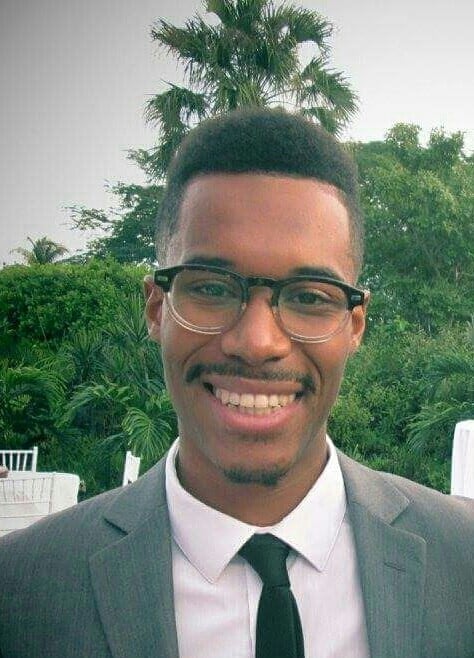 Prospero joins Riis Settlement as Program Evaluation Specialist. Prior to joining Riis Settlement, he worked in program data and evaluation with Harlem RBI and the International Rescue Committee. In those roles, he helped organization and program leaders utilize data to evaluate and improve programs for clients. He also volunteers with Rooklyn International Football Association, a sports-based youth development organization that serves newcomer immigrant, refugee and asylee youth through soccer and mentorship in New York City. Prospero will serve programs at Riis Settlement by improving access to data and assisting staff with client outcomes. Prospero holds a B.S. in Earth and Environmental Engineering from Columbia University and a Master's degree in City and Regional Planning from UC Berkeley.
Jean Danielo Gabriel
IT Network Administrator
Jean Gabriel joined Riis Settlement as the Computer Network Administrator in May of 2010. He has a decade of experience working with network technology. He holds a bachelor's degree in Computer Science from ESIH University in Haiti and is a Microsoft Certified Engineer. He has a strong background and an extensive knowledge of the industry.
Youth Services
Veronica Franklin
Director of Queensbridge Youth Programs
Veronica Franklin started her career at Riis Settlement as a tutor in 1997, and has climbed the career ladder to a leadership role overseeing the elementary school program. She oversees our OST Elementary after-school, summer camp and holiday/weekend programs.  Under her leadership, she has improved youth's performance in reading and math, maintained high program retention rates and has helped create a true continuum of services so students can remain at Riis Academy from elementary through high school. Ms. Franklin was awarded the 2011 PASEsetters Award, NAACP Martin Luther King Jr. Service Award and the Bank of America Local Hero Award in 2007.
Iftikhar Mahmud
Riis Academy Program Director (P.S. 166)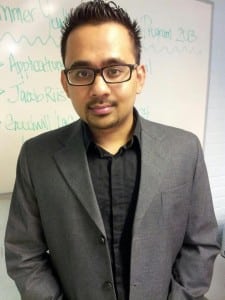 Iftikhar Mahmud started as a participant at Riis Academy in the 6th grade. After graduating in 2001, he joined the Riis Settlement team as a Program Aide.  Throughout the years, Iftikhar moved up through various leadership positions, including being an instrumental leader in holding down the 2013 summer program at our Ravenswood campus. Iftikhar is now directly responsible for  for the oversight of our OST Elementary after-school and summer camp programs at P.S. 166.  Iftikhar received his B.A. in Psychology from Queens College and hopes to pursue a Masters program next year.
Lavern Maison
Director of Cornerstone and Out-of-School Youth Programs
Lavern Maison served as program coordinator at various Riis Academy sites for over seven years. She is now responsible for the oversight of all youth, teen & community programs at Ravenswood.  This includes oversight of our Cornerstone and YMI programs as well as the implementation of our Riis Academy core components such as gender-specific, STEM and College Access Programs.  She has worked in the non-profit sector for nearly a decade and has experience in international relief and HIV/AIDS programming. Ms. Maison has a B.A. in economics and anthropology and an M.A. in international development.
Kezia Roopnarine
Riis Academy Program Director (P.S. 171)
Kezia Roopnarine joined our Youth Services Program in December 2014 in the role of Administrative Assistant, helping to oversee and support all of the youth-based programs that Riis offers.  She was promoted to the position of Advantage Program Director in December 2015 and is responsible for the after-school program located at P.S. 171Q.  Kezia graduated in 2013 from Queens College with a Bachelors Degree in Secondary Education with her concentration in U.S. History and received her teaching certificate that same year.  Kezia comes to Riis Settlement with several years of experience working and volunteering in various positions with youth based programs. These prior positions include working in a school-based after-school program and summer camp with the YMCA of Greater New York.  Her education and work experiences have prepared her to be a beneficial member of the Riis organization.  Kezia has a passion for providing educational programming and serving others and is currently pursuing a Masters Degree in Nonprofit Management from Fordham University.
Michael Rieger
Riis Academy Program Director (Information Technology High School)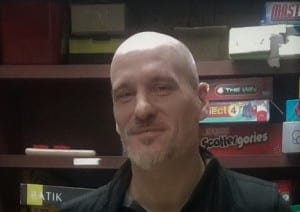 Michael joins Riis Settlement as program director for the Riis Academy program at Information Technology High School and brings to the role over 20 years of postgraduate experience in youth development and education. Highlights include being a member of the very first NYC Teaching Fellows cohort, serving as director of the Queens Justice Corps, and working as a cognitive behavioral therapist/advisor in an alternative high-school  serving court-involved youth and as an educational specialist in the NYC Foster Care system. Michael believes in the youth he serves and believes in their future success and is happy to have joined Riis Settlement in continuing to make a positive difference in the lives of youth.
Yasory De La Cruz
Riis Academy Program Director (P.S. 76)
Yasory first joined Riis Settlement as a program coordinator for the Riis Academy after-school program at C.S 111, where she worked closely with the program's director to facilitate its growth and success. She was later promoted to program director at Riis Academy – P.S. 76 . Yasory has many years of experience working in after-school programming – designing and implementing age-appropriate curricula that offer participants a safe, fun and academically enriching experience. She holds a Bachelor of Arts degree from Monroe College and is looking forward to pursuing her postgraduate degree in the near future.
Immigrant Services
Driftnery Martinez
Director of Immigrant Services
Driftnery Martinez spent several years working with immigrants from diverse cultures and backgrounds prior to taking on the role of Program Coordinator/Paralegal at Riis Settlement. She worked with the International Rescue Committee in New York, NY and Elizabeth, NJ providing direct services to refugees, asylees, parolees, and other eligible immigrants applying for immigration related benefits. Driftnery also traveled to Sierra Leone as a KidsGive intern and assisted refugees and internally displaced people by distributing school supplies and educational scholarships to children in Freetown and Mattru Jong, Sierra Leone. Ms. Martinez holds a B.A. in Government from Lawrence University.
Johan Lopez
Program Coordinator
Johan graduated from New York University with a Master of Science in Global Affairs concentrating on Humanitarian Assistance and International Development with a focus on Gender.  He obtained a Master of Arts in Teaching English to Speakers of Other Languages (TESOL) from NYU. Prior to that, Johan received a Bachelor of Arts with a focus in Anthropology from the University of Arizona. He brings a wealth of knowledge in teaching and advocating on behalf of vulnerable populations, having taught in South Korea, NY and NJ, and having produced a human rights campaign through a documentary short film and a documentary film on sexual and gender-based violence among women victims of the 2010 earthquake in Haiti.
Kayla Almanzar
Kayla Almanzar joins Riis Settlement as the case manager for the Immigrant Services program. She is a licensed social worker and gained her master's at the Silver School of Social Work at NYU. While at NYU, Kayla had the opportunity to travel to Puebla, Mexico to better understand the push and pull factors of migration to the US and to learn more about unaccompanied minors. Previously, Kayla worked with newly arrived immigrants at a middle school in the Lower East Side, where she provided individual and group counseling as well as crisis intervention. While completing her bachelor's in South Carolina, Kayla worked in the hospital setting, facilitating resources to the Hispanic population and enhancing the communication between their physicians.
Sophie Simon
Paralegal and Program Assistant
Sophie joins our Immigrant Services department as a paralegal and a program assistant for our English for Speakers of Other Languages (ESOL) classes, working with program staff to connect the immigrant community to support services. Sophie comes to Riis with passion and experience in providing communities with access to legal and educational resources.  Before joining Riis, Sophie worked as a legal assistant at a small immigration law office delivering direct legal services to immigrants with diverse backgrounds and legal needs. Sophie holds a B.A. in Political Science from Hunter College-Macaulay Honors College in New York City. While completing her bachelors at Hunter, she had the opportunity to work as a site director for Let's Get Ready, as a civics coach with Generation Citizen, and as an intern in the Office of the New York City Public Advocate. In 2015 she also participated in a trip to Panama to provide legal aid and legal rights resources to community members in rural communities.
Senior Services
Robert Madison
Director of Senior Services
Robert Madison is responsible for the overall management of the senior center. Since joining the Riis Settlement team in February, 2011, he has established an innovative vision for the future of the center by introducing new projects, such as a community garden and a cultural program, Jazz At Riis, that brings live music concerts to the senior center. Before joining Riis Settlement, he served as senior manager for Harlem Children's Zone and as the executive director for Project Reach Youth, Inc. He holds a Masters in Public Health from Hunter College.
Felicia Artis
Case Manager

Felicia Artis comes with to Jacob Riis with work experience from across a variety of human service fields and a broad client base. Ms. Artis will be working with seniors to provide resources that will help participants navigate through various life challenges with less difficulty. She will use her inherent compassion, empathy and prior experience working at a NORC senior center, to help Riis Settlement's participants achieve their potential. She is looking forward to helping our older adults strengthen their social support systems, improve their quality of life and become stakeholders in their own communities. Felicia has a special interest in working with seniors as she feels they are the forgotten generation. She considers herself to be an encourager and likes to lift people up and help others to enhance their personal and professional development. Ms. Artis recently completed training at Out Reach Institute and received a Certificate to complete her requirement for certification in Substance Abuse Counseling. She holds a Masters Degree in Social Work from Hunter College and is a member of the National Association of Social Workers.
Robbin Davis
Program Specialist
Robbin Davis has been with Riis Settlement for over 18 years, and has extensive experience providing support services to senior programs. Ms. Davis' responsibilities include providing coordination and scheduling of program activities and critical clerical support. Ms. Davis previously worked as a school aide with the NYC Department of Education and as a clerical aide with the NYC Department of Housing Preservation and Development.