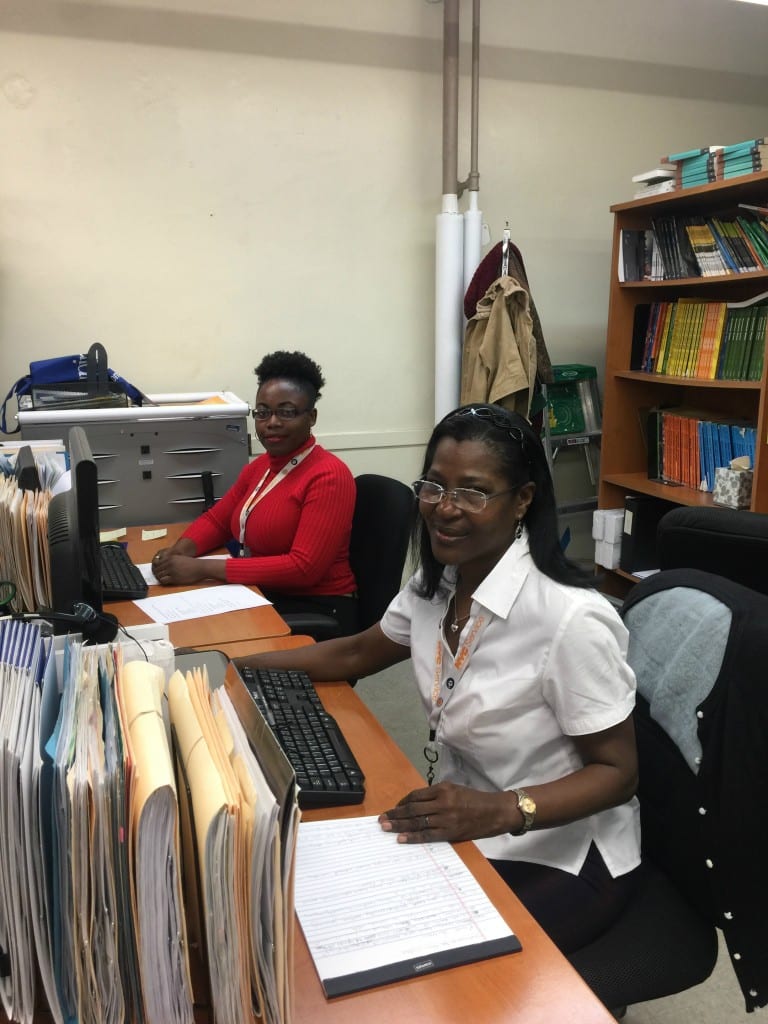 In late April, the US celebrated National Volunteer Week, a week in which volunteers are honored and thanked for the valuable services they provide to communities all across the nation. National Volunteer Week began in 1974 when President Richard Nixon announced Proclamation 4288, an executive order that declared that a week of special ceremonies be held in the month of April in recognition of all those who volunteer and make volunteerism "one of the hallmarks of American life". The executive order also encouraged Americans to give their time and talent to a worthy cause during this week.  In honor of National Volunteer Week, we would like to highlight the hard work of our two NYC Civic Corps volunteer coordinators, Gloria Hughes and Woodlynn Sance, in helping further our mission to build and strengthen the underserved communities in western Queens.
For the past six years, Riis Settlement has been very fortunate to be chosen as one of fifty host sites for the NYC Civic Corps program. The program, which is operated by NYC Service, a division of the Office of the Mayor, places AmeriCorps members in City agencies and non-profit organizations for a ten-month term to help build volunteer capacity and volunteer management systems. The members are given a monthly stipend as well as an education award at the end of their term. The program offers an opportunity for members to gain valuable skills and work experience in the public and private sector and serves as a vehicle for those looking to make a positive impact throughout communities in New York City. To date, Civic Corps members at Riis Settlement have recorded over 14,000 hours of volunteer service – an economic equivalent of over $350,000.00!
We welcomed Gloria and Woodlynn in September and to date they have done a remarkable job recruiting and managing volunteers for all of the agency's needs. They have helped fill a number of key volunteer positions ranging from kitchen aide in the senior center to mentoring positions at our after-school programs. Before deciding to embark on the adventure of serving as Civic Corps members, Gloria and Woodlynn worked as full-time employees and brought to Riis Settlement valuable experiences from their previous workplaces. Gloria was a library manager at a branch of the New York Public Library in the Bronx and Woodlynn was a licensed sales producer at the Allstate Insurance Company. Gloria and Woodlynn chose Riis Settlement as their host site because they both believe that the mission of Riis Settlement to help strengthen underserved communities embodies their own values and desires to help those in need.
Our volunteer coordinators have seen first-hand the impact that their recruitment efforts have had on the participants we serve.  Some time ago they recruited a Mandarin-speaking volunteer who now comes to the senior center weekly and provides our Chinese seniors with vital translation services – helping to make all of the activities we offer more accessible to them. With the volunteer's help, eleven Chinese seniors felt comfortable enough to enroll in our Senior Planet computer classes. The coordinators also recruited an obstetrician who is now serving as a regular mentor in the Young Men's Initiative program at our Ravenswood campus – sharing his own life experiences and helping to improve outcomes in education, employment, health and justice for a number of our young men of color. Additionally, they both engage in almost daily direct service at our senior center and Woodlynn is now one of our after-school mentors!
Volunteers make a tremendous difference in the lives of the youth, immigrants, families and seniors that we serve, and we are extremely grateful to them. It is in part thanks to the countless number of hours volunteers have given us that we are able to provide such impactful programming for our participants. So again, in celebration of National Volunteer Week, we wish to thank our amazing volunteer coordinators and all of our wonderful volunteers for their time and commitment in serving the people of western Queens.