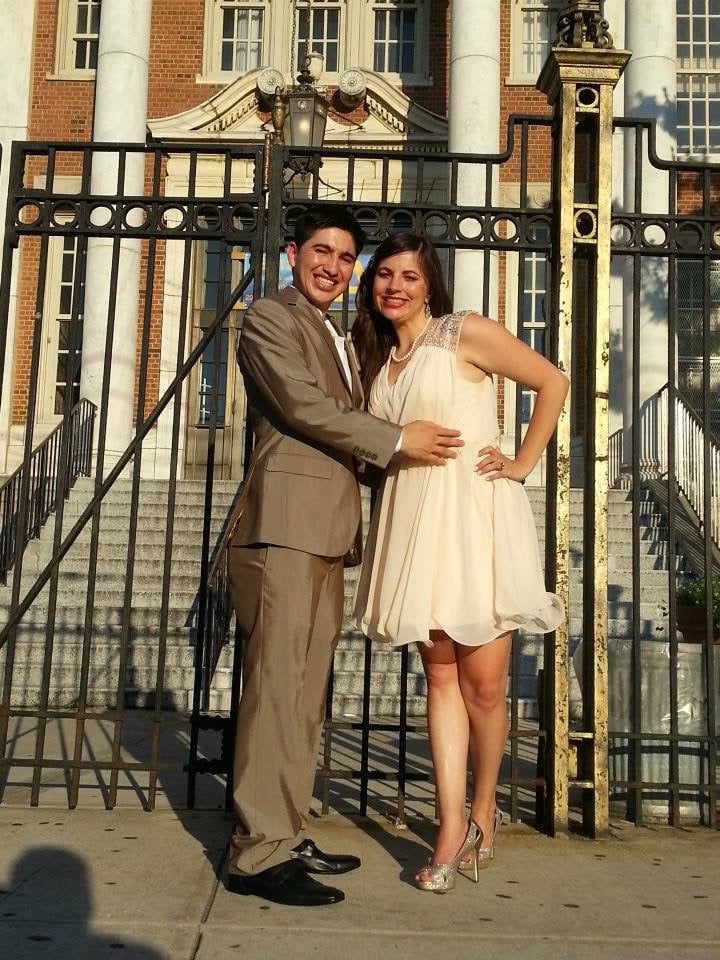 As a non-profit social services provider, we are often asked by our public and private funders to track specific metrics such as number of people served, rate of participation, etc., to show the impact that our activities are having on our participants. While these metrics certainly can tell a lot about program effectiveness, they don't, in fact, they can't tell the whole story. There are some outcomes that are abstract and more difficult to measure, but just as valuable, nonetheless. Outcomes like happiness, confidence, and even love that speak right to the heart of what it really means to be a community-serving organization. But how do we measure the level of contentment that a senior who lives alone derives from playing bingo at our community center or the level of confidence that a young child in one of our after-school programs gains from trying new things? While we can't fully measure those outcomes, we can elevate the stories of the people we serve and reflect through their individual and unique experiences the broader impact of all that happens at Jacob A. Riis Neighborhood Settlement.
And so, we invite you to read the story of Mary Kearl and José Roberto Orellana Mendoza:
Mary began volunteering at Riis Settlement in 2010 as a conversation partner for students in our English for Speakers of Other Languages (ESOL) classes and continued until she started graduate school in 2014. In addition to serving as a conversation partner, she also occasionally subbed for our ESOL instructors and volunteered as a citizenship class tutor. Mary met Roberto in the fall of 2010 when he was in his last semester of our ESOL program. They met at the ESOL graduation party where he asked her to dance. Mary declined at first because she wasn't a confident dancer, but her father, Alan, who had also started volunteering at Riis that same year, encouraged her to take him up on his offer. Roberto told Mary that he was planning on applying to college, so she offered to help him with the application process. The next year he applied to college and the couple had their first date. The rest is history. Two years after their first dance, Mary and Roberto got married on New Year's Eve 2012. In 2014, Roberto graduated from LaGuardia Community College and in 2015 he graduated from City Tech with a 4-year degree – making him the first in his family to graduate from college. The couple credit Riis' free ESOL classes for helping pave the way to higher education. They also credit Riis' immigrant services legal team for helping put Roberto on the path to citizenship.
Today, Mary and Roberto live in California, but they still remain connected to Riis Settlement. Not only do they make personal donations but they also encourage friends and family to do the same. "Though we moved from Queens in 2016, there will always be a special place in our hearts for the great work Riis Settlement does for the community, particularly for the newly arrived. Whenever we celebrate a special occasion, we donate to Riis Settlement because we know first-hand the immediate good and long-term value donations to Riis Settlement will bring to people of all backgrounds", expressed Mary. Mary's parents, Alan and Beckie, continue to volunteer at Riis Settlement to this day.
Mary and Roberto's story is just one of many stories that found their start somewhere within the ether of Riis Settlement: relationships that were formed, connections that were made, ideas that were sparked, and journeys that were embarked upon. Ultimately, those experiences are the true measure and purpose of the work we do. Riis Settlement, in true settlement house fashion, is shaped and sustained by the lives and the stories of the people it serves.